GEORGIA FLORIDA DUI LAWYER
If you have been involved in DUI you want to know that your case is being handled by attorneys who care about getting you the results you need to keep going.
IN FLORIDA OR GEORGIA
DUI's can be defended.
DUI Accidents, DWI Arrests
If you've had the unfortunate experience of having a DUI on I-95 or I-75, or I-4 in Georgia or Florida, you know that such an event can turn your world upside down.
If you have a DUI with an accident call Graham W. Syfert today at 904-383-7448 for 24/7 Support.
If you have been involved in a DUI arrest, you want someone to go to bat for you.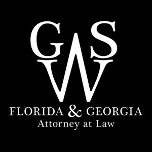 DUI Lawyers
Free consultations for DUI cases
DUI LAWYER
Florida & Georgia
The Law Firm of Graham W. Syfert works with medical professionals. Your DUI file will be reviewed by a Medical Doctor and Registered Nurse licensed in the State of Florida.
It is time to call
904-383-7448
24/7 - The Law Office of Graham W. Syfert is available for DUI intake. Never hired an attorney before? Relax and let us handle it.
DUI Refusal to Blow Florida
The dicussion regarding the DUI refusal to blow in Florida is a safe bet is a difficult one which is measured by how much you have had to drink. In general, you can be subject to certain problems deciding not to blow, and certain other problems deciding to blow. Blowing nearly guarantees that you will be eligible for a hardship permit, but not blowing guarantees that your license will be suspended. On the other hand, blowing will most usually make your conviction easier.
WORD INDEX
|