DUI ATTORNEYS
When you need assurance that the world will start again, and that you will be able to participate. Get on with your life. Call 904-383-7448.
Georgia DUI Lawyer
Graham Syfert is an attorney that has been serving Georgia since 2006. If you have a DUI case, car wreck, semi accident, or any other problem that could benefit from legal assistance, call Graham.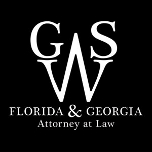 Graham W. Syfert, Esq., P.A.
1650 Margaret St, Ste. 302, PMB#264
Jacksonville, FL 32204
Call: 904-383-7448
Email: graham@syfert.com